Directed By:
J.R. Bookwalter

Starring:
Nobody!

Not Rated
Genre: Sci-Fi/Horror
Format Used: Blockbuster DVD
Contains: Graphic Language, Graphic Violence, Drug Use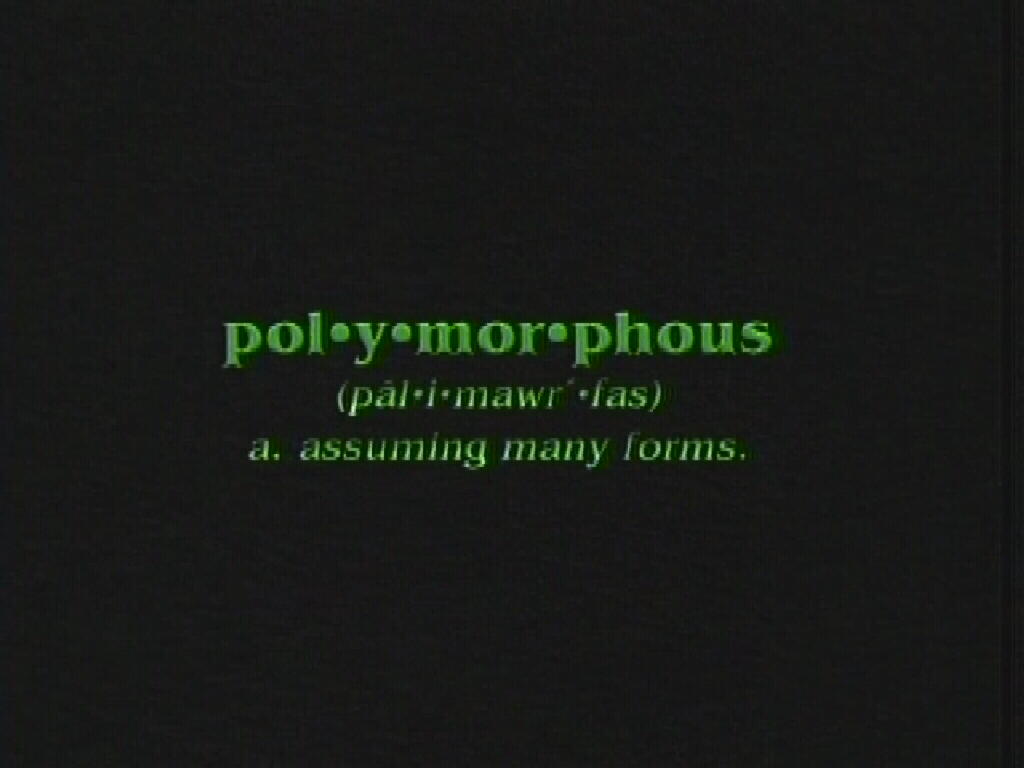 ZEDD:
The struggle between law enforcement and a twisted drug dealer gets two side trips. One, a group of teens who discover that there are squatters in their cabin and two a green ooze has landed hoping from body to body.

Okay, this crap-shack is so bad on so many levels it ain't even funny. Let's start with the obvious. Polymorphous, according to the beginning of the movie the definition is to take on many forms. That means to change form, not take someone's body and wear it like a bloody suit. Second, the characters and acting like substandard, the effects were okay, but that's not enough to save it.

What Polymorph should have changed into was a watchable movie. We give Polymorph THE BLACKHOLE!