Directed By:
Fred Olen Ray

Starring:
Buster Crabbe, Raymond Roberts, Linda Lewis and Fred Olen Ray

Rated R
Genre: Horror
Format Used: Netflix DVD
Contains: Graphic Language, Graphic Violence, Nudity
Also Known As:
It Fell from the Sky
Swamp of the Blood Leeches
The Alien Dead (UK) (video title)

THE PLOT:
A meteor crash lands in the bog near a small town and something about the radiation from the meteor raises the dead from the bog and sends them on a crash course with the town and a feeding frenzy of death and destruction. Unless the sheriff can find a way to stop them once and for all.
ZEDD'S OPINION:
I got to admit, I'm a big of Fred Olen Ray, love him to death and most of his movies. So I don't blame him for the train wreck of the Alien Dead, I blame the co-writer Martin Nicholas who must have saved his life in 'Nam or something for Fred to keep working with him. He's a terrible writer and not a great actor. Anyway, I think I know Buster Crabbe died, he died of shame after watching ALIEN DEAD. That's right shame, this isn't grade Z, it's ZZ--. Here's why, one, they never showed the meteor that caused all this. Two, some of the zombies looked more like aliens rather then rotting humans and the one that did look human didn't look like they were under water for very long which means the Sheriff isn't doing his job right. The girls are pretty but that's not enough. It all ends up in a very weak climax that doesn't make any sense to me or any one with half of brain. THE BLACK HOLE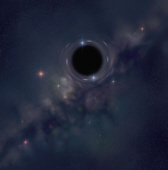 VOLTRON'S OPINION:
I couldn't agree more and the dialog was just the cheesiest stupidest thing ever written. Plus, who were all these people in the bog? In a crime free town, one would expect the bod wouldn't be filled with corpses. Also, with a name like ALIEN dead, you would expect to find ALIEN zombies not human zombies. This whole train wreck was mismanaged and should be remade right. THE BLACK HOLE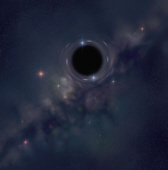 ON THE POSITIVE SIDE (+ HITS):
+ CREATURE EFFECTS (The creature effects are good.)
ON THE NEGATIVE SIDE (- MISSES):
- CONCEPT (They went the wrong direction with the concept.)
- CHARACTERS (Really poorly written.)
- MARTIN NICHOLAS (Martin Nicholas is no writer and barely an actor.)
- TOO MANY BODIES (Where did the bodies come from and why wasn't the sheriff doing his job?)
- CLIMAX (Leaves it open the wrong way.)
...AND FINALLY...
- FANS STAY AWAY (Fans of Fred Olen Ray stay away from this mess, it's far from his best work.)