Directed By:
David Michael Latt

Starring:
C. Thomas Howell, Rhett Giles, Andrew Lauer, Tinarie Van Wyk-Loots, Jake Busey and Dashiell Howell

Rated R
Genre: Sci-Fi
Format Used: Blockbuster DVD
Contains: Graphic Language, Graphic Violence, Nudity, Sexual Content
Also Known As:
Invasion (UK) (cable TV title)

THE PLOT:
Unknown aliens have arrived on Earth and begin attack humankind and wiping us out. George Herbert goes on a lone quest to reunite with his family after an argument causes a separation. But when he finds out they might be dead, he searches across the country to find them believing that they escaped the slaughter and is still alive.
ZEDD'S OPINION:
Do you hear that sound? That's the sound of H.G. Wells rolling over in his grave, between this version and Spielberg's cinematic abortion it's been a tough year for the classic novel. But at least Steven got a few things right compared to this crapperella. Hello, the ships weren't big insects, they had names. They were Tripods and the aliens worked in threes. The ships and the aliens were all wrong, you don't really get to see the aliens until the end. The effects and the cast work fine. But these actors are much better then this "movie" deserves. The bulk if not all the movie is the Howell character wondering through the devastation, meeting one person, they join him and he looses them for one reason or the other. There's not more then two people on camera at any given moment though most of the movie. It's like if they filmed three at once it would put the movie over budget or something. So fat the only and mean only watchable adaptation of the WAR OF THE WORLDS story is the GEORGE PAL version way back in the 1950s. THE BLACK HOLE.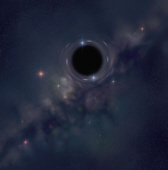 VOLTRON'S OPINION:
I know what you mean, it's suppose to be War Of the Worlds, not some jerk wondering the back woods. There was not much of the fighting, at best we had one battle with the army with just a hand full of men, no tanks, no planes, no atomic bombs. Nothing. Who knew a movie called WAR of the worlds could be so boring. THE BLACK HOLE as well.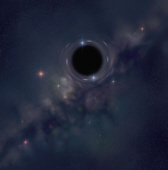 ON THE POSITIVE SIDE (+ HITS):
+ EFFECTS (The CG looked real even if the design was like totally wrong.)
+ CAST (The cast does a great job. Better then this stinkball deserves.)
ON THE NEGATIVE SIDE (- MISSES):
- WRONG (They weren't insects, they were TRIPODS.)
- ALIENS (You don't see the aliens when they are alive and they are equally wrong looking.)
- NO BIG BATTLES (One battle and I don't remember tanks or anything and we barely got to see that. It fades before it could get exciting.)
- WALKING (Just walking.)
- TWO PEOPLE (Only Herbert and one other person allowed on camera at any one time.)
...AND FINALLY...
- FAN BASED (If you are a fan of the classic novel or the GEORGE PAL classic version you are going to hate this.)